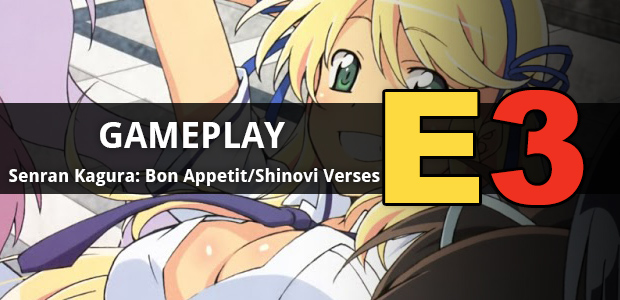 In this gameplay video we find Brad playing XSEED's recently translated Senran Kagura: Bon Appetit. It's pretty much a rythym game, just with a lot of.. well.. cooking, I guess. It's probably best if you watch the video yourself and define it in your own way. It's really that special.
In this next gameplay video we find Brad playing Senran Kagura: Shinovi Versus.
This game is a bit more traditional towards the Senran Kagura series, as players control a busty school girl taking down waves of enemies with her magical titillating powers. At the end of this demo we see Brad going up against another well supplied girl, who uses her own bodacious attacks against him.
Who says the Vita doesn't have good games?
If you want more boob blessed content then you probably won't find it at the 4Player Network youtube channel, but you will find some sick videos on games shown at E3 2014 and beyond.