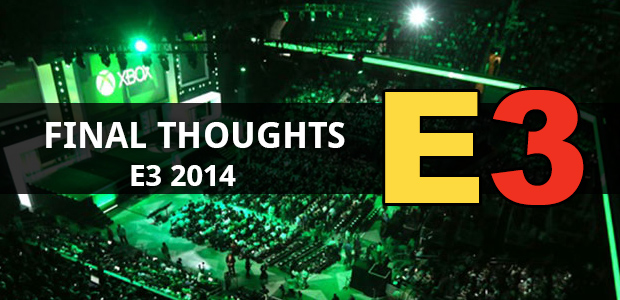 In this last E3 2014 video Nick, Chris, and Brad compile their feelings about E3 into one last message as the convention center begins it's demolition of the E3 decorations behind them. During the message, they each speak about what games stood out the most to them this year, giving an overall evaluation of this year's event.
It was a fitting way to wrap up E3, and I have to personally say that I thoroughly enjoyed their coverage this year. It was nice to see so many interviews with established game developers, and I can only hope to see an increased amount of coverage in the years to come. I've also had a fantastic experience with Zack, Marc, Charles, and Frank as a 4Player Network writer this E3. I've learned so much more than I thought I would through this event, and am eagerly awaiting to see what I'll gain from E3 2015.
And hey, even though E3 2014 may be over you an still check in at the 4Player Network youtube channel for continued coverage of the industry as a whole, where the disappointment will never stop. Ever.