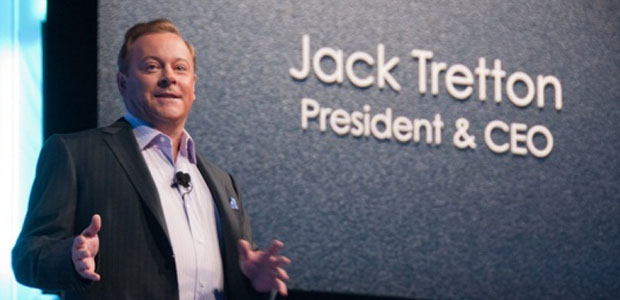 For a second there today, everyone thought Sony had tricked us last night by announcing there would be no restrictions to playing, trading or selling used games. In an interview with GameTrailers, Jack Tretton said:
The DRM decision is going to have to be answered by the third parties, it's not something we're going to control, or dictate, or mandate, or implement.
While the Internet exploded over this comment, Sony issued a statement to GameFront clearing up speculations that they had walked out on their incredibly strong promises to gamers:
The Online Pass program for PlayStation first-party games will not continue on PlayStation 4. Similar to PS3, we will not dictate the online used game strategy (the ability to play used games online) of its publishing partners. As announced last night, PS4 will not have any gating restrictions for used disc-based games. When a gamer buys a PS4 disc they have right to use that copy of the game, so they can trade-in the game at retail, sell it to another person, lend it to a friend, or keep it forever.
You may be subjected to Online Passes or third party publishers' regulations when playing online, but the PS4 will still be able to play, trade or sell used games. Phew.