A video game website? A video game podcast website? A video game broadcast website? The answer is all three. 4Player is a multimedia, opinion-based, video game website whose main purpose is to foster fun, vibrant discussions amongst our enthusiast staff and within the 4Player community about the video games we love, the video games we hate, and everything in between.
Because of this focus, you will never see us just throw a bunch of screenshots at you, or reprint the latest Press Release verbatim. We have something to say and we aim to bring context, background, and maybe even a little history to the information that peaks our interest on a personal level.
4Player produces a flagship, award-winning, podcast entitled 4Player Podcast, as well as other audio/video features such as Cocktail Time Live, Trailer Talk, and periodic community events such as Project M and 1996 Month. The crew also travels yearly to major industry events like E3 and PAX to bring you unfiltered opinions on all of the highly anticipated releases! Combine this with our daily video game broadcast which has streamed live gaming since 2008 without missing a day, and you will see that 4Player is not unlike a giant, 7-layer Burrito filled to the brim with delectable, gaming goodness.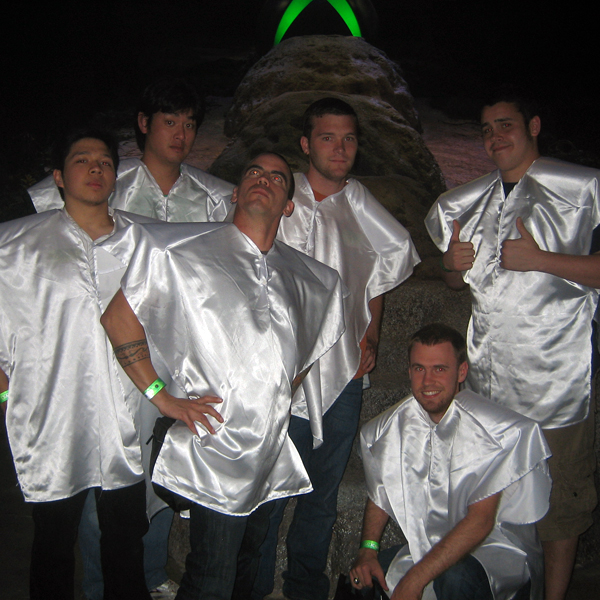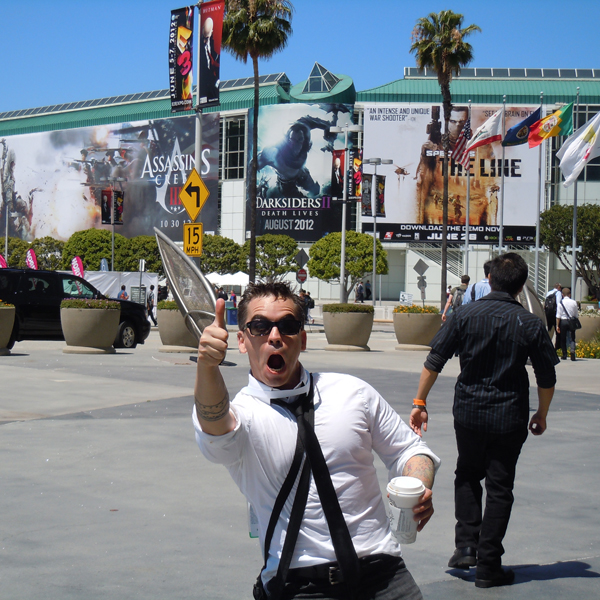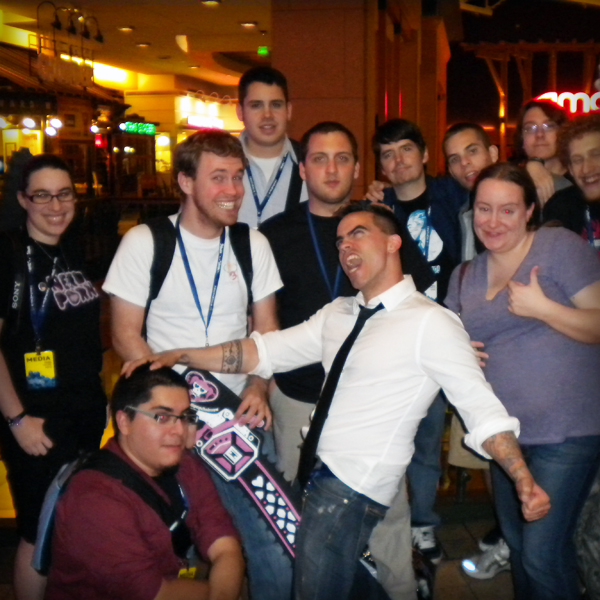 We didn't always have these fine looking digs we have here. 4Player began as a podcast (and later, a blog) entitled East Vs West put together by Brad Simons and David Liao on January 11, 2007. By fall of 2007, Nick Henderson and Travis Granger joined the group and the name was changed to 4Player Podcast. 4Player started the live video game stream in February 2008 on Justin.tv with the very first broadcast consisting of David and Brad looking into the camera and becoming very excited when someone they didn't know personally popped into chat to watch.
Since those humble beginnings, things have became slightly less humble. 4Player has won the Podcast Awards in 2009, 2010, and in 2011 where we were awarded both the Video Game and People's Choice awards. In the years that followed, staff has come and staff has gone. New voices have been added and we've always done our best to involve our devoted community in almost everything we do. We're gamers first, and 4Player does what it does for the player. Hence the name.